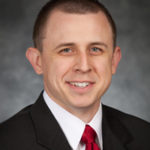 Drew Adams
President
---
Mission
The Holdenville Chamber of Commerce and its membership has been working for the total economic development of this area for over 50 years. We are dedicated to continuing to grow, promote, and improve Holdenville.
Our community is constantly growing and changing, it can prosper with our help. A strong Chamber can make such a difference.
We will strive to maintain and enrich the quality of life in Holdenville with our community events and activities, and help to instill pride in our town for the people of our community and future generations.
Objectives
The Chamber strengthens our area economy and quality of life through several initiatives:
Help businesses prosper and grow.
Increase job opportunities.
Encourage the orderly expansion and development of all segments of our community.
Contribute to the overall economic stability of Hughes County.
Encourage and promote the nation's private enterprise system.
.